It's been too many years for me to only make a few hundred bucks (in total!!! that's literally nothing). I've known the "steps" to make a profitable blog but just never really took action to do it. So I hope that writing them out for you will help me take action. So let's get started.
How to Start a Blog
I always wanted to make this a series starting off with how to make a website. But clearly I am very good at making excuses not to. So rather than wanting everything to be perfect my goal here is to make the worst guide on creating a profitable blog.
I'm also planning on loafting by just putting up my reference links first, but hey it's a start. The goal is to have this done by end of this week.
More Fluff to Get Me Started Writing Again
A few days later, I have definitely not touched this post. So what better way to finish it off then by just getting started? My goal here is to be able to both make money and help some people out. And it's like one of those jobs that you need retail experience in order to get retail experience. You never really know where to start so this whole paragraph means to: JUST DO IT!
I know it's a lot easier said than done my philosophy is to always give the TL;DR because wasted time reading fluff is the worst so… How do you make a blog that actually makes money?
---
Steps To Start a Blog That Actually Makes Money
Build a WordPress Website

Purchase a Domain Name
Get a Hosting Plan
Install WordPress
Optimize the blog for SEO
Setup your blog's main pages

Create Engaging "Evergreen" Content YOU Enjoy
Find Affiliate Programs related to that Content
Create Content Geared Toward Your Programs
Repeat Steps 2-4
---
Notes For People That Are Easily Coerced
You probably stumbled across this post cause you're getting ads for:
Make $10,000 in 90 days guaranteed
Quit your 9-5 to get paid making money online
Buy my course for a one time offer of $995
There are way too many courses online telling you, that you can make millions of dollars/riches online and they'll show you the steps in their course for ONLY $1997. They're selling you the dream of the "digital nomad" stuff but honestly, they are just taking advantage for people that are suceptible to being sold the "dream". Most of their customers are broke af and these $2K courses don't even hold as much information as you can find online.
These "gurus" are greedy and just taking your money. The cash that they are flexing on you, is most likely just the course money they made off of people like you. It's dirty, and I just don't want you guys to fall victim to that stuff. I also don't ever want to be seen as one of those people so that's why everything here is for FREE.
Disclaimer
The reason why everything is FREE is because I'm broke right now too. I understand that it's a struggle and I don't want you to waste your savings of $300-$2500 on an online course for fluff. I make money if you signup for a hosting plan and that's the only way I can make money off this post. I'm hoping that if I provide y'all with enough information you can help me out and sign up with my hosting affiliate link and they'll give me a kickback at no additional cost to you. So if I can hype you up, and get you started help building your empire, please help me out by clicking on this affiliate link when you setup your hosting!
Thanks, Dylan
---
Let's Get Started: Build a Blog That Makes Money
Bonus: Pre-emptive Blog Work
This is not necessary and what I find most "bloggerpreneurs" get caught up in. Picking a "niche" to make their money on. I personally feel if you're going with that approach you're gonna need a lot of money to start off with cause if you're doing it yourself you're going to burn the f out. That's actually a pretty strong statement and nuff people can probably counter that, so instead I mean that for myself. I will burn the f out if it's not something I actually care about.
All I'm trying to say is rather than worrying about what topics you can write about that will make the most money the most important thing is to figure out what you are interested in and that should be your topic. If that's not something that can be easily answered here are some questions that might help you out:
Who is the audience you would like to write for?
What do you know that can help them out?
Why are you passionate about helping them?
What kind of experience have you gone through that can help your audience going through the same thing?
What are you good at helping people with that they find difficult?
If you could only make money after helping someone get a result, what result would you help them get?
Once you can figure that out you basically already have two blog posts you can write.
Example:
Basically, I just want you to get started. Don't overthink the process or plan too much because this is where pretty much everyone gets stuck. Just write stuff that you find interesting and I swear the money will come. You have all the tools you need here and as long as you keep going the money will come.
JUST DO IT
Step One: Build a WordPress Website
I have another post that I add details to for the step by steps of creating a WordPress website here. But I just want to simplify the process for you so that all of it can be accessed on one page. So nonetheless let's get to it.
You've figured out what you wanna write about and who you're writing for so let's bring these ideas to life. All you need is to setup a domain, hosting, install WordPress and then toss it up on Google. You'll be able to do all that for under $25 USD (this is the cheapest pricing for one month).
Website Necessities
All websites consist of two things: A Domain Name and Hosting

A Domain Name
A domain name is like a digital address on how computers can find your website. In the digital world, everything is stored as IP Addresses. For example, google.com is a range of 64.233.160.0 to 64.233.191.255. But there's no way for us to remember that so we use TLD (Top Level Domain) name which are words that we can remember that point to those addresses so computers know where to go.

You basically rent these names from a company that will point your visitors to the correct address of wherever you're hosting your website. I like using Google Domains. But this is my favourite tool because if the domain you're looking for isn't available they can help you come up with different ideas that are.
TL;DR: Your blog's Domain Name is important so your visitors will know where to find you: www.example.com
Blog Hosting Plan
A Hosting Plan is like renting virtual real estate. A website has files and you'll need to store that somewhere.

There are many free options like: blogger, wordpress.com (different than the wordpress.org we use), wix etc. But I recommend against the "FREE" ones because scalability is limited.
You don't actually ever "own" these sites
Customizability is also limited to those platforms only
And most of all. If you move platforms in the future: Wix/Blogger –> WordPress you can lose the traffic you built. Ex. Your search engine rankings could take a hit

This plan basically give you digital real estate where you can build your website. We'll install WordPress here and then point your domain to these nameservers!
The Total Costs: Blog's Domain and Hosting Plan
Hosting Plan: ~$10.99 USD/Month

The most cost-effective solution is to sign up for the 3 Year Plan for a total of $107.64 USD which comes out to less than $3/Month
Bonus Points:
I don't ever think this is necessary as I believe content is king and you should focus on making that your priority first. But most people like to message me on what make their sites look pretty and I go through more details on how to do that in this post here. But the order of purchases I would make for aesthetics and tools are:
But I don't recommend buying these tools till after you actually start blogging. Cause I mean we need to know if you even like it first. But it's just a good look cause I mean at the end of the day this will probably be the max amount of money you'll ever need to spend on your blog if you want to take this full-time.
Compare that to a full-fledge brick and mortar store with employees, rent, inventory and what not this is a pretty good business. But trust, I know most of y'all on a budget so that's why we're capping this at $25USD just so you can run a blog for a month and see if you even like it. If you took the cost effective route than you'd be out maybe $112USD? (Hosting 3 Year and Domain 1 Year) that's still a really good deal.
So let's walk you through it!
Installing WordPress on Your Blog
Make sure you've purchased your domain and hosting plan
The hosting company I like is a2hosting. I used to use SiteGround but my client had a terrible experience with DOS attacks and I just can't in my right mind refer them right now until we sort out what has gone wrong.

But a2hosting is a great alternative because they offer FREE WordPress Installation. The link I provided takes you to their 'WordPress Hosting' option which is the one you want, to be sure they correctly install WordPress for you. So make sure you click the WordPress Hosting Plan.
It should take you to a page like this
Click the orange "Get Started" it'll take you to a page where you can choose your domain name. It should look like this
The "DISCOUNT" basically gives you a free domain name for a year as long as you sign-up for a hosting plan of 1 year or more. So all you need to do is type that domain in and check if it's available. If not feel free to use one of the recommended solutions, my personal preference is always use whole words and make sure that the site ends in .com.
This will take you into the hosting details that should look like this:
Like I said the most cost-effective solution is the 3-year plan so that's what I would recommend especially since a2hosting has a Hassle-Free Anytime Money Back Guarantee. So technically you don't really have anything to lose with that option. And if you decide to stay at least you're making your money work for you.
Next is customizing the hosting details for your needs. All the a2hosting options explained. Getting them to install WordPress!
In additional options section select "WordPress – A2 Optimized" and they'll provide you with your login credentials! Copy these down
Press continue and go through the payment process! Your site will essentially be up and running in around 10 minutes! This should come rolling into your email and you should be good to go!
Once you got this… CONGRATULATIONS!!!
Your site is live!
But don't worry…
No one will find it until you start publishing great content that gets picked up by Google… So let's get started doing that. We'll set up the core WordPress settings and teach you how to configure it for attracting lots of visitors to your content. We'll get the main format down, help stylize the site and get you ready to start adding content!
Configure your Blog for SEO and Money Making
Make your blog more Google friendly
Install Google Analytics
Connect your blog to Google Search Console
Set up your blog's site map.
Setting up these next few pieces is going to allow you to start accepting traffic from Google. So every time you write a new blog post, Google will be alerted and will submit your new post to the search engine. If your post is well optimized (which we will talk about later) you will begin to rank on Google and start receiving traffic to your blog post.
And guess what?
Once you've set this up, this whole process is automated so you will never have to think about it again. All you gotta do is focus on writing amazing content for your audience. So without wasting any more time, let's get it done…
Login to Your Blog – WordPress Login
Remember when we said to copy down all that information? This is why. We need to get into the WordPress dashboard and those are the credentials to do it. So input that in and we'll get into the settings!
Make Your Blog Permalinks Readable
Once we're inside the WordPress dashboard look at the left side (black bar) and look for setttings. Click that and then permalinks. From the options make sure "Post Name" is selected because rather than numbers google prefers real words so that users can find you
Dashboard –> Settings –> Permalinks –> Post Name
Now that we got our website structure down and ready for Google. We should setup some measurement tools to actually see how well our blog does on Google.
Setting Up Google Sitekit
Thankfully Google knows we want to do this and they've included a plug-in (software we can add on to WordPress) that will help us set this up in a breeze. From the Dashboard go to Plugins. Select Add New. And then search for Google Site Kit. There are multiple ways to add a plugin, but this is by far the easiest when starting out.
Click "Install Now". Then Activate the plugin. The page should refresh and you can just click "Start Setup"
Just go through the process and they'll setup your Google Analytics (shows how much traffic your site is getting) and Google Search Console (shows how well you're ranking on Google).
Bonus: For The More Analytical
I find Google Site Kit more than enough for most of my clients and myself. But there are occasions when people want to know more than what is in the immediate range of the Site Kit. You can access all this information from Google's site itself but I understand some people want a dashboard within their site. For those people I recommend Monster Insights.
Submit Your Blog's Sitemap
So Google knows you exist with the search console. But they won't know when you publish blog posts or additional pages within your site. So for that we need something called a sitemap. It's just basically a page that pools all the pages and posts from your site into a clickable page. That way Google just needs to tell a bot to scan that page and click links that it deems to be new and throw that up onto Google.
The tool I like to use to create a Sitemap is called Yoast SEO. They offer a paid version but the free one is good enough. Just do the same thing we did last time and from the dashboard click plugins. Add New. Then search for Yoast. Install and Activate Now.
All you gotta do now is activate the sitemaps.
Go to dashboard –> SEO –> General –> Features –> Activate XML Sitemaps
Hit the question mark to get your sitemap URL cause you're going to want to put that in Google Search Console.
Once you got that, you pretty much good! That's as technical as we need to get and all your Google stuff is set. All your content should be showing up on Google searches now!
WordPress Fundamentals You'll Need
WordPress has the potential to be both simple and but also be the largest mind f possible. So in-order to prevent that mess up, our goal is to use the least amount of plugins necessary. Because once you have everything setup all you need to do is login, put up your blog post and repeat. That's it.
So to get all that setup, you just need to worry about the WordPress fundamentals. And what that is, is to setup a home page.
By default, your site is going to be installed with the latest WordPress Theme (Right now its: Twenty Twenty). A good free alternative is OceanWP. And the nice paid option is: Hestia Pro.
Setup your blog's main pages
Home Page: Give a brief description of yourself or just make this the landing page for all your posts
About Me Page: Where you give your reader a brief insight on who you are why you've set up your blog
Legal Pages: You'll have more stuff to add when you sign up for more affiliate programs but it's good to just have a disclaimer page and some privacy policy pages setup.
It's pretty easy to set-up these pages especially with WordPress's new Gutenberg editor. You can just add the things you need by pressing the black plus icon. And then you're good to go!
Now that you got all your pages setup, you pretty much good to go! Now you can start creating that will rank on Google and then you can make some moula!
If you want more design tips, I go into more details how you can make anything you want with Elementor Pro here!
Create Engaging "Evergreen" Content YOU Enjoy
Evergreen is key, this way all the time you spending on "perfecting" your blog posts can actually amount to something. I'm all about just starting so that you get things done. Trust I understand the fear of things not being perfect, but that's what this entire post is to symbolize.
"Done is Better Than Perfect"

Rachie Q
This is my evergreen post that I want to keep on giving. It's a major thing that I want to be able to help people with and then add whatever affiliate programs I think that are helpful to this post. So learn from this post and honestly anything is good. Just get that ish out there.
"Strive for continuous improvement, instead of perfection"

Kim Collins
Our number one focus is to get as much content out as possible. For things that you find really interesting and articles you enjoy writing, remember that, you can always go back and edit your blog content later.
"Focus on progression not perfection"

Bill Phillips
On top of all that, you don't even need to worry about people finding your blog posts cause it takesss TIME to even build enough authority for Google to rank your site.
So along with the main goal of pushing out content you can:
Practice writing (Find your voice)
Create your system of publishing blog posts
Know what you even like to write about
Learn your research system
Once you get those knocking down then you can begin introducing more techniques to help you get some more traffic!
If I didn't make it clear yet, DO NOT FOCUS ON PERFECTION. lol the main thing is just to get things done. Make content and not worry about perfection.
How Long Do I Need To Do This?
There's no concrete answer, but to ensure you don't burnout I think the main thing to focus on is to create a tangible, reachable goal.
I got this idea from Miles Beckler, and he has so many tools that you can use to big up your blog. But at the end of the day, don't get caught up researching, your main focus should be making as much content as possible. Once you get into the flow of things we can start to figure out how to monetize your blog posts.
Find Affiliate Programs related to that Content
So along with all those fake guru courses they always try to sell you the idea that you can make riches through affiliate marketing. But I want you to know that ish takes time too. They probably going to sell you on click funnels, sales funnels, or whatever other funnels and while they do work in theory. I personally recommend you creating rich content because then you don't need to be running your money on ads. Advertisements helps expedite the process for sure, but you'll never really know what you're doing till you pull the trigger.

So assuming you as broke as me, our main focus is creating content that will help raise it's own traffic. We need to start finding affiliate programs that are related to your evergreen blog posts.
For example:
This blog post's main affiliate program is hosting.
Growing traffic's main affiliate program is Tailwind.
My microphone post's main affiliate program is Amazon.
So how can we find affiliate programs for your content? Affiliate Marketing Platforms are super helpful because they have a collection of companies that can help connect you to brand you know and love! There are many many options, but most often require you to have a large amount of traffic in order to get approved. So as a beginner…
My personal recommendation is: ShareASale!

They'll basically help you track the links to products you're already writing about and then they'll give you a kickback is somebody purchases a product through your link!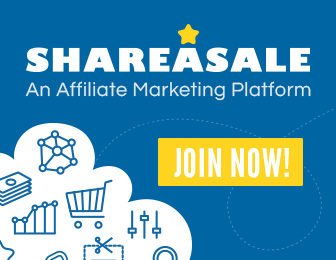 Create Content Geared Toward Your Programs
Now that you know how you can make money off of your blog posts. Once you start getting accepted into programs, you can start finding more opportunities to create content for those programs. There will be more products and more services you can promote because often you'll be purchasing more things you become involved in.
Repeat Steps 2-4
That's pretty much all there is too it! You just keep feeding the beast and then the money will start pouring in! (At least we can hope so, I'll let you know when it starts working)
We keep these blog posts coming out, and try to add more and more techniques to build your blog's authority.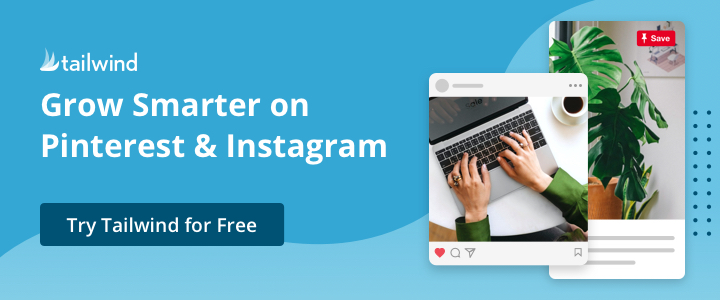 Our main goals in the growth period (which is forever lol) is to ensure your blog offers lots of value. And the main way to do that is to make sure you help your audience to such a degree that they begin looking at you not just as a blogger, but as a leader in your niche market.
This is why you need to stop thinking about your blog from a money-first standpoint.
Genuinely help your audience, ask yourself:
How can I truly be of service to my audience?
How can I help them solve their problems?
How can I help them succeed?

With that in mind, you just gotta keep creating consistent, valuable and helpful content. I promise if you keep that up the traffic will come. And then the money. Run those steps often and then use techniques like Pinterest and it should keep it running.
---
The Summary To Making Money with a Blog
Making money online is possible. But it will take time. Don't listen to the fake gurus cause that money will not come overnight. You will probably not make much in your first year, but it is possible. Keep it going and grow your site to become and authority leader to rank well in Google. Use the Pinterest technique and use your external network too!
As a too long didn't read we got the steps to make your money blog here:
Build a WordPress Website

Purchase a Domain Name
Get a Hosting Plan
Install WordPress
Optimize the blog for SEO
Setup your blog's main pages

Create Engaging "Evergreen" Content YOU Enjoy
Find Affiliate Programs related to that Content
Create Content Geared Toward Your Programs
Repeat Steps 2-4
So now that you've somehow finished reading this article, if you haven't started yet get started now!
---
My Next Steps: The 100 Blog Post Challenge
I've tried this multiple times but I burn out cause I just want cash. That's hectic stuff. I'm trying to put my focus on creating content because after messing up with my web design client I'm realizing that I really just want to help people. And I want to be able to do that without creating too much turmoil. I know how to do that by creating content and that's what I'm gonna try doing.
So let's revive this 100 Blog Post Challenge.
That's all there is to it! Hit me up if you guys got any questions.
– Dylan
---
Don't Forget To Pin Us
Related Posts
---
Resources
10 Aug 2020 12:05 PM
https://www.milesbeckler.com/how-to-start-a-blog/?vgo_ee=frRNwDwXQD%2Bjs3BJZaMBoPlMy%2BOWWuyaZunZiCXh6gI%3D
https://www.milesbeckler.com/how-to-start-an-email-list/?vgo_ee=frRNwDwXQD%2Bjs3BJZaMBoPlMy%2BOWWuyaZunZiCXh6gI%3D
There's definitely more resources that I've found over the years but this guy is my favourite cause he's the most real I've found. And that's the type I wanna be like and not like the Gurus that gon charge you a college tuition f that. I'd love to make that bank but I wanna do it morally so let's see how far this gets us.