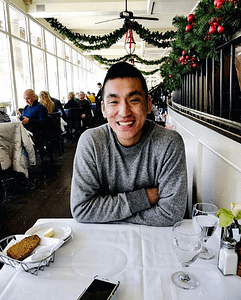 Hey there,
We all dream sometimes, but too often, too little of us are able to actually achieve anything that we want. I dislike the fact that so many of us feel stuck and lost, so I was on the hunt to figure out how the heck I could fix that. Hence I created a tool for myself called the Limitless Planner. It was all centred around 3 simple things. Do a brain dump. Plan it out. Do it. Repeat.
Inside the Limitless Planner
The main brain dump was to let your imagination flow and let yourself get used to reaching the goals you set out for yourself. I wasn't sure how to show you how I used my Limitless Planner until I remembered one of my favourite bloggers Thomas Frank that runs the College Info Geek. And on the website he created something called the Impossible List. Taking inspiration from Jony Runyon, I also decided to create my own! He describes the difference between an Impossible List to a Bucket List and I couldn't agree more.
Opening up the Impossible
I've kept mine in my Limitless Planner for some time but I don't want our generation to be stuck in this loop of feeling inadequate, so as inspiration for you to create your own. I've disclosed parts of my personal life so you can start yours now too!
Dylankyang | [YouTube] [Instagram] [Blog]
YT | Reach 250 subscribers | Post 30 videos

Post 25 videos [2019 April 16th]

IG | Reach 750 followers | Reach 150 Posts
IG | Put up 75 posts | Reach 500 followers

Reach 300 followers Woo! [2018 December]

W | Hear the story of how it's helped someone
This Coffee Tho | [Website] [Instagram]
IG | Put up 250 posts | Reach 200 followers

Reach 150 followers [2019 April]
Put up 150 posts [2019 May 7th – 189 Posts]

W | Write 5 Thorough Reviews
Finish Mind Over Mood 

[Completed: 10 Mar 2018]

–> Book Summary
Write down something I'm grateful for 50 days straight
Get rid of acne – Use Shelby Naturals 21 days straight

[22 Jan 2018]

–> My skincare regime

Get debt in check – lol
Write up Worry-Free Money Summary

Read Worry-Free Money [10 Mar 2018]
Weigh in at 160 lbs
Go to the gym 10 times [Started: 15 April 2019]
Bodyweight Routine 30 Days Straight